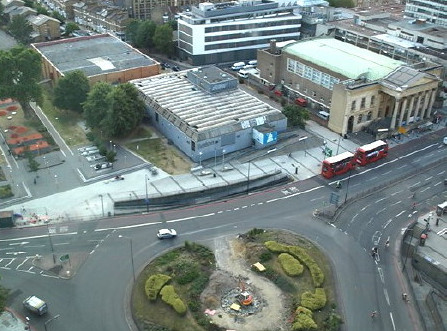 Elephant & Castle Leisure Centre
One the Elephant is a 37 storey, 284 unit residential tower with zero affordable housing, being built as a joint venture between the council and its regeneration partner Lend Lease on the site of the former E&C leisure centre.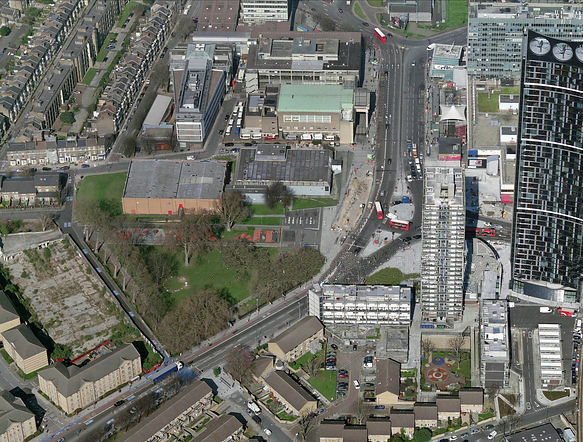 Land Registry documents reveal that Southwark Council sold 1.4 acres of the old leisure centre site to developer Lend Lease for the bargain price of £6.6m. The Council claimed that it will receive a share of the 'overage' profits from Lendlease when the development is completed but this amounted to just £12m.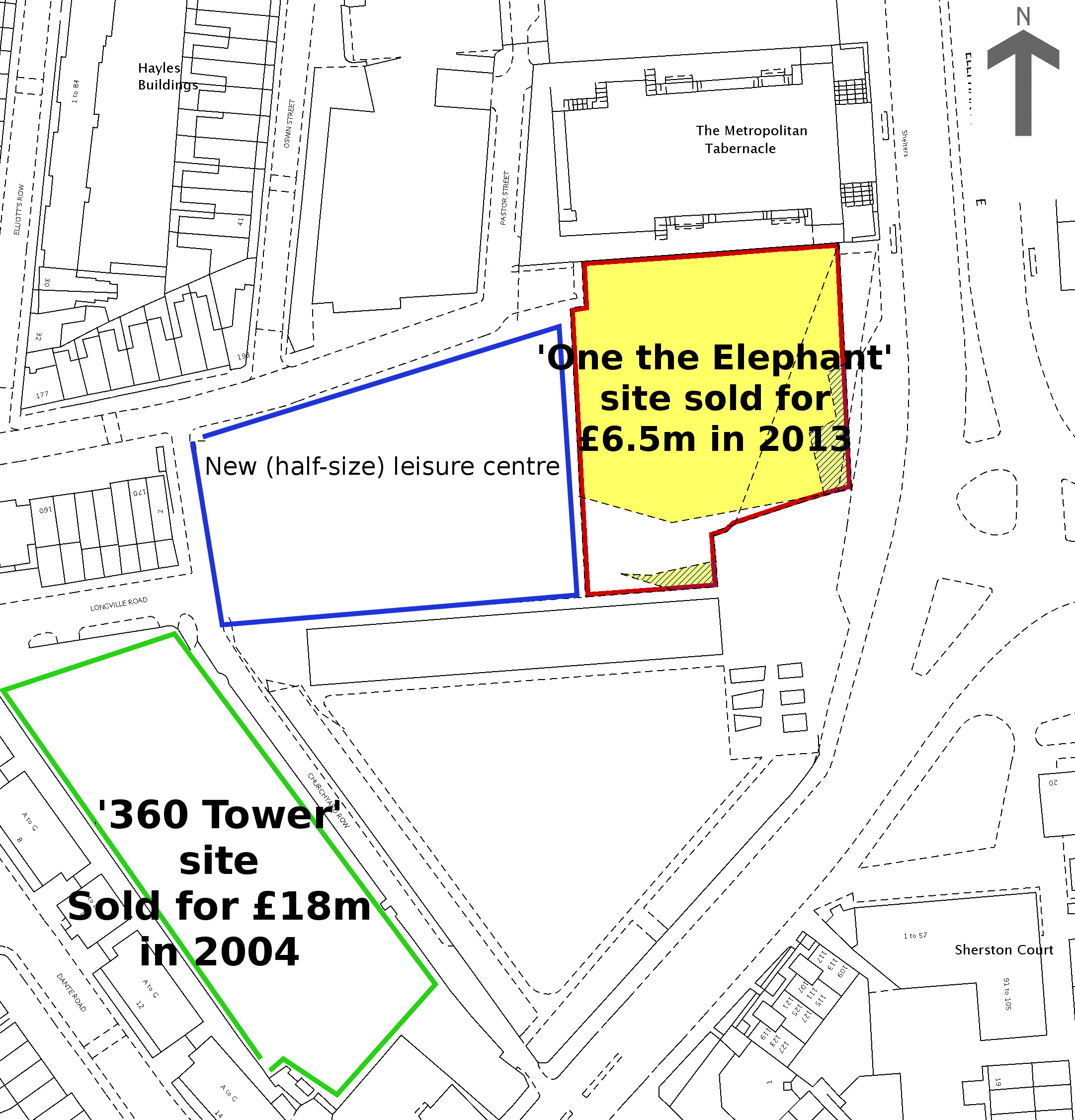 By way of comparison, the neighbouring and smaller site (1.2acres) of the former London Park Hotel was bought by a government agency for £17.7m in 2004. New shopping centre owners Delancey had to pay £40m for another neighbouring site (Tribeca Square - 1.5 acres) to property developer Eadon Ltd, who thereby made a handsome profit having bought the land for just £18m from the council in March 2007.
One the Elephant came under fire from London Assembly members in October last year for proposing no affordable housing. Instead Lend Lease proposed a payment of £3.5m1 towards the estimated £20m cost2 of the new (pint-size) leisure centre. This payment is a fraction of Southwark's affordable housing policy tariff, which should have netted it £32m3. The council's planning report for the development claimed that "a second core would be required to provide separate access, including lifts and circulation areas, to socially rented accommodation within the development." and that "not doing so would have significant implications on the values of the private residential properties." (para. 37). The cost of the separate entrance for affordable housing thereby justifying the argument that there shouldn't be any at all.
According to its 2013 annual report 61% of Lend Lease's new homes at the Elephant had been pre-sold off plan.
The buoyant sales are undoubtedly due in part to Lend Lease's sales pitch that new homes would have a brand new leisure centre on their doorstep.
In October 2012, government body Sport for England criticised the council's plans to reduce the size of sports facilities at the leisure centre site.
In 2017, we exposed how Lendlease had made a whopping £113m profit from this development that it claimed couldn't wash its face. Southwark in contrast, received just a £12m share of this from its regeneration partner. This is clearly not a partnership of equals..
Footnotes: