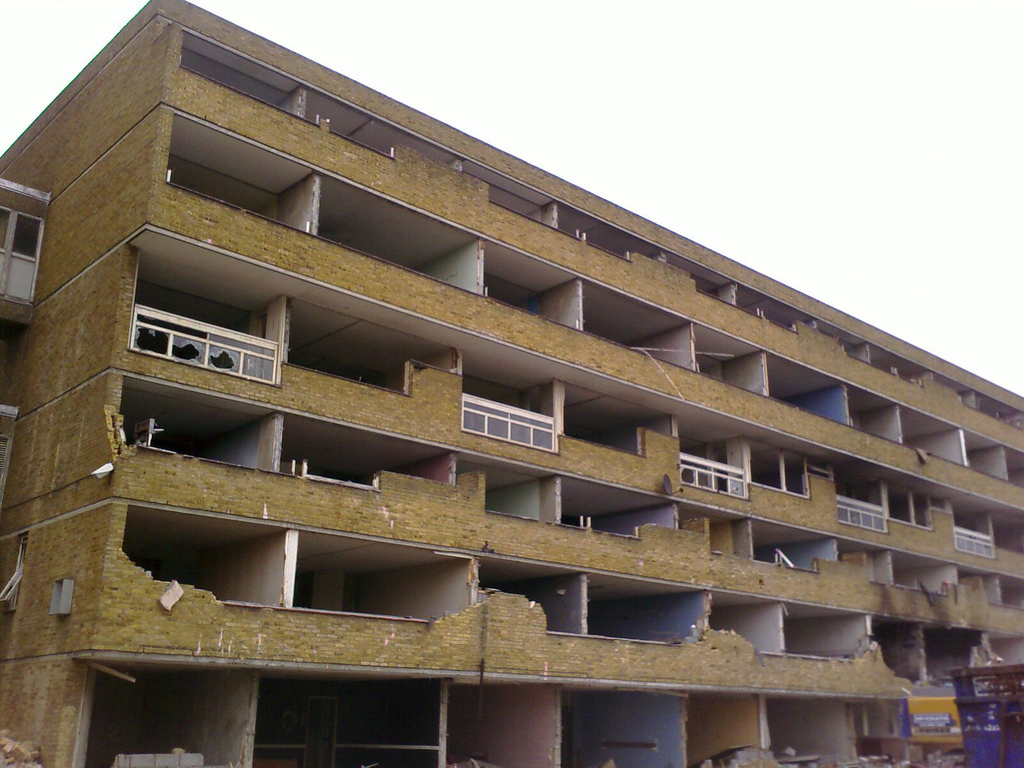 Gloucester Grove estate
Gloucester Grove estate was part demolished and part refurbished. It originally consisted of 1,210 flats and maisonettes distributed in 29 blocks, from three to ten storeys high. Only 3 of the 29 blocks have been retained and refurbished.
Gloucester Grove fronts Burgess Park. According to Municipal Dreams, of the Five Estates it is 'the most striking architecturally, notable for its long, linked, snake-like construction… between three and eight storeys in height joined by high, semi-circular, glass-tiled entrances containing stairways and lifts which provide a deliberately and eye-catchingly 'modernist' look..'.